A piece of art with a fascinating story can be sold for a staggering $100 millions… Phew!!!
This dawn on me as I recently won tickets to the Victoria & Albert Museum. I decided to do some 'digging' – digging for art treasures!
I have always wondered why art works at auction houses such as Sotheby's can be sold for a cool $100,000,000.00 or more.
More importantly, why would anyone spend such an amount on a piece crafted, painted, sculpted or drawn in a dinghy workshop some 500 years ago.
I realised that this happenstance is due to the laws of scarcity, perhaps only a few of this works were commissioned by the 'landed gentry' or royals of the past. Perhaps, only few survived the wars and looting of such artefacts in the pasts. My fascination is that art has always been valuable throughout the ages and hence the very rich bourgeois and powerful have always seek to acquire those unique pieces of arts and antiquities to add to their collections.
This led me to discover the meaning of the word provenance. In regards to arts, it is the record of ownership of a work of art or an antique, used as a guide to authenticity or quality.
Provenance allows us to see (to value) things differently when we hear the story behind the art, or the painting or who has had ownership of such a vintage piece of art in the past. This allows the value to change in our minds. An authentic story with provenance is what changes the value of a piece of art or a family heirloom.
Authenticity, stories, dynasty connectivity, royal ownership and historical timelines are the ingredients for the reasons why the handiworks of the long-forgotten artist such as Van Gogh, Pablo Picasso can be sold for millions, and millions of dollars over a mobile device, bought by new money from Asia or North America.
A piece of porcelain such as below makes time travel possible by understanding the genesis of a piece of handiwork. It helps to connect to the histories, cultures and adventures of the past years or centuries.
Provenance also intertwined with our lives as individuals, by alluding to what value we place on our own history and heritage. Our true authenticity must be brought to the surface for us to be valued as we rightly should.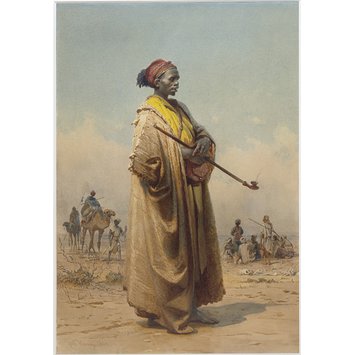 I am looking forward to visiting the V&A Museum over the summer, it's been ages since I visited such an institution.
Have a nice weekend…